In response to the COVID-19 pandemic, the Rapid Acceleration of Diagnostics (RADxsm) initiative was formed to accelerate the development, validation, and commercialization of innovative point-of-care and home-based tests, as well as improvements to clinical laboratory tests, that can directly detect SARS-CoV-2, the virus that causes COVID-19.
null Webinar: Understanding the FDA
Webinar: Understanding the FDA - Accelerating the Pathway to Approval for Point-of-Care Technologies
The regulatory pathway can be a daunting and confusing journey for point-of-care devices. We invite you to join us for a webinar to learn more about how to accelerate your way along the path to FDA approval.
Speaker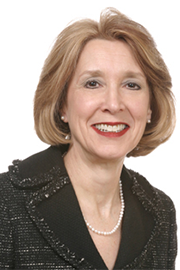 Susan Tiedy-Stevenson
Senior Director of Regulatory Sciences
Hogan Lovells US LLP
This webinar took place on May 28, 2019.
This webinar is designed by the NIH Point of Care Technology Research Network (POCTRN) to provide relevant information to stakeholders interested in point-of-care technology research and development. POCTRN's goal is to develop technologies with clinical applications using a network model that enhances complementary strengths and builds multidisciplinary partnerships.